Heb 5:11-6:20
5:11-14: Danger of Dullness of Hearing
11 Concerning him we have much to say, and it is hard to explain, since you have become dull of hearing. 12 For though by this time you ought to be teachers, you have need again for someone to teach you the elementary principles of the oracles of God, and you have come to need milk and not solid food. 13 For everyone who partakes only of milk is not accustomed to the word of righteousness, for he is an infant. 14 But solid food is for the mature, who because of practice have their senses trained to discern good and evil.
DULL HEARING

CAN KEEP YOU FROM ENTERING
INTO THE FULLNESS CHRIST OFFERS
5:11 – seeing ye are of dull hearing…
5:11 "ear trouble" = big problem of believers today (McGee). To understand Christ as a priest after the order of Melchizedek = a difficult subject. requires: sharp spiritual perception, spiritual alertness, knowledge of the word of God, closeness to the word of God. It was hard to teach these Jewish believers, not because they were stupid or had a low IQ but because spiritually it was hard to make them understand.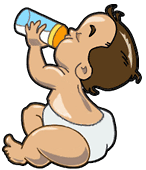 For though by this time you ought to be teachers, you need someone to teach you again the first principles of the oracles of God; and you have come to need milk and not solid food. (Heb 5:12)
5:12- first principles = stoichein, meaning primary elements, the "ABC's" of Christian life.
"A baby cannot eat meat, but an adult can enjoy milk" (McGee)
For everyone who partakes only of milk is unskilled in the word of righteousness, for he is a babe. (Heb 5:13)
5:13 – you cannot grow apart from the Word of God, doesn't matter what you're involved in ministry wise. If you are not reading and applying the Word you are but a babe in Christ.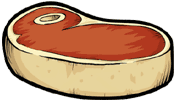 But solid food belongs to those who are of full age, that is, those who by reason of use have their senses exercised to discern both good and evil. (Heb 5:14)
5:14 Spiritual meat. See 1 cor 3:1-2. See 1 Pet 2:1-2.
Danger of Departing (6:1-20)
DANGER

DEPARTING

CAN KEEP YOU FROM ENTERING
INTO THE FULLNESS CHRIST OFFERS
Danger of departing from Christianity and returning to J. Mentions "baby things" having to do with ritual that were familiar to Jews. Encourages them to grow up, go on to maturity.
Let us go on = horizontal, not perpendicular.
Press on to Maturity

Leaving the elementary
teachings of Christ
unto perfection = to full maturity/age
Read 6:1-2
What are the elementary principles & doctrines of Christ mentioned in 6:1-2?

Principles ( fundamental truth or proposition ), a standard (or rule) guiding conduct or action

repentance from dead works
faith toward God

Doctrines ( teaching, body of teachings, learning), a belief that is taught

baptisms/washings
laying on of hands
resurrection of the dead
eternal judgment

Go on to: Perfection

What is the difference between a principle and doctrine? (above)
Do you understand these principles and doctrines? Are there any you see that you should brush up on?
6:1-2 Elementary Principles of Christ

Therefore, leaving the discussion of the elementary principles of Christ, let us go on to perfection, not laying again the foundation of repentance from dead works and of faith toward God, (Heb 6:1)
of the doctrine of baptisms, of laying on of hands, of resurrection of the dead, and of eternal judgment. (Heb 6:2)
Repentance from dead works = works of Mosaic law. trying to keep the law, breaking it, and then repenting is "baby stuff" he's saying.
Faith toward God – OT taught this. Just saying you believe in God doesn't mean you have come far. OT expressed faith in God through Temple sacrifices rather than through Christ the high priest
baptisms/washings – has nothing to do w/ NT baptism according to McGee. Has to do with washings of OT ritual. (returning to things that were only shadows, rather than the spiritual things of Christ)
laying on of hands – another OT ritual – people laied hands on their animal sacrifices to signify our identification w/ the animal being sacrifiedd in his place on the altar of sacrifice
Resurrection of the dead – though in the OT but now they needed to come up to the resurrection of Christ (to the living christ)
Eternal Judgment – tought in OT.
And this we will do if God permits. (Heb 6:3)
6:3
dificult passage to interpret?
[certainty of salvation helps you to enjoy it]
What can these verses mean (according to McGee)
1) loss of salvation (some interpret this way, McGee disagrees b/c of verses about certainty of salvation

2) This is a Hypothetical case, if they shall fall way. the "biggest if" in the bible?

3) there really is no "if" in the greek. its a participle "having fallen away". Speaks more of professors who are not genuine believers, only profess to be Crhsitians

4) in 6:4 there is an impossibility. Impossible with man, possible with God.

5) Fruit of salvation, not root of salvation, the writer is not discussing the question of salvation at all in this passes, describing saved people. this passage is spekaing of rewards that are the result of savlation. Renew those that fall way again unto repentance, not unto salvation. He is talking about things that *accompany* salvation, not salvation itself.
It is posisble fore out entire works being burned up so we'd have nothing to be rewardeed for. our works are going to be tested by fire…and fire burns! (works done in the flesh rather than in the power of the spirit will be consumed)
which matters more–heredity or environment. A psych. professor said "before you are born, heredity is more important, but after you are boorne, environment is the major consideration". Similarly, in before you are born again workks do not enter in b/c you can't bring them to god, but after you are to showw forth by your good works before the world that you are redeemed to God.
Fell away = parapito = to stumple, fall down. (not apostatize) Same word as when Jesus fell on his face and prayed in the garden of Gethsemane.
Luke 3:8 fruits worthy of repentance = evidence of repentance.
before Christ's coming sacrifices at the temple were a picture of christ and his coming. but after, to return to this, its actually sin. B/c Jesus had become the sacrifice, once and for all. Another sacrifice would imply his sacfifice was insufficient. No faith in his atonement.
For it is impossible for those who were once enlightened, and have tasted the heavenly gift, and have become partakers of the Holy Spirit, (Heb 6:4)
–
and have tasted the good word of God and the powers of the age to come, (Heb 6:5)
if they fall away, to renew them again to repentance, since they crucify again for themselves the Son of God, and put Him to an open shame. (Heb 6:6)
For the earth which drinks in the rain that often comes upon it, and bears herbs useful for those by whom it is cultivated, receives blessing from God; (Heb 6:7)
but if it bears thorns and briers, it is rejected and near to being cursed, whose end is to be burned.(Heb 6:8)
But, beloved, we are confident of better things concerning you, yes, things that accompany salvation, though we speak in this manner. (Heb 6:9)
For God is not unjust to forget your work and labor of love which you have shown toward His name, in that you have ministered to the saints, and do minister. (Heb 6:10)
work and labor of love can't save you, but if you are saved, this is why you are rewarded. good works don't have to do w/ salvation, but are a very important part of a believers life.
And we desire that each one of you show the same diligence to the full assurance of hope until the end, (Heb 6:11)
–
that you do not become sluggish, but imitate those who through faith and patience inherit the promises. (Heb 6:12)
–
For when God made a promise to Abraham, because He could swear by no one greater, He swore by Himself, (Heb 6:13)
when you take on an oath you take on something greater than you are. Nothing greater than himself, so God swears by himself.
saying, "Surely blessing I will bless you, and multiplying I will multiply you." (Heb 6:14)
Surely I will bless thee = something God promised to Abraham (Gen 22:15-18, heb 11:19)
And so, after he had patiently endured, he obtained the promise. (Heb 6:15)
when you trust God, you walk with Him. You grow in grace and knowledge of Him through study of his Word. brings you to places of assurance.
For men indeed swear by the greater, and an oath for confirmation is for them an end of all dispute. (Heb 6:16)
–
Thus God, determining to show more abundantly to the heirs of promise the immutability of His counsel, confirmed it by an oath, (Heb 6:17)
–
that by two immutable things, in which it is impossible for God to lie, we might have strong consolation, who have fled for refuge to lay hold of the hope set before us. (Heb 6:18)
two immutable things: lord promised Abraham (Abram) descendents ad innumarable as the stars of heaven (gen 15:4-5) and later confirmed it with and oath (gen 22:16-18). God confirrmed his unchanagable word by promise of a second unchangable thing, an oath. These two immutable things gave Abraham encouragement and assurance. Today these two things are the death+resurrection of christ and his ascention+intercession. give us an assurance and a refuge we can hang onto.
cities of refuge serve as types of Christ sheltering the sinner from death.
This hope we have as an anchor of the soul, both sure and steadfast, and which enters the Presence behind the veil, (Heb 6:19)
–
where the forerunner has entered for us, even Jesus, having become High Priest forever according to the order of Melchizedek. (Heb 6:20)
–